Sun, sea, breathtaking nature, the ever-present hippie culture and the nightlife. Ibiza has it all! How nice is it to be on this famous island which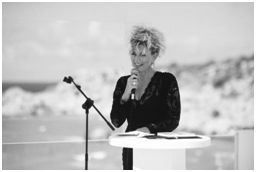 part of the Spanish & Balearic marry. I think Ibiza is coming home a bit. If you want to get married in Ibiza you have to prepare a few steps.
To marry on (official) Ibiza is not possible, except if you are a resident of Ibiza, but of course everything is possible! The couples (yes also the celebrities) who choose to marry Ibiza and are not a resident of Ibiza have already put the signature in their own country. And after that, a great ceremony follows in an idyllic place, the photos of which leave the festive proof for many years. The beach clubs have all the expertise to help you further.
Do you want to know more? Then contact me:
Trouwambtenaar Marijke Plas, 0031 (6) 46617220, info@jouwtrouwambtenaar.nl.